Since 1955 - Porcelain Tableware for
Hotels, Restaurants & Catering
Holst Porzellan/Germany contains more than 4,000 articles and ideas as a holistic collection and is dedicated to professional hosts like hotels, restaurants and catering sectors as well as to all friends of culinary delights. Porcelain of mainly handicraft origin combined with a high technical German competence - since 1928 - and all of this in a good price level - this is Holst Porzellan/Germany. Our professional harness meets the high standards of commercial use in terms of quality and design and was developed with great attention to detail for the professional using.

Our "Top Selection" assortment contained the Topsellers and very unqiue items of Holst Porzellan/Germany. Next to the very unqiue items, Holst Porzellan/Germany provide an special material named high alumina porcelain. This material is up to 4 times more resistant against the physical stress than normal feldspar Porcelain and much more advantages.

---
The Top Selection



Arena - in High Temperature Porcelain

The combination of the light gray dappled glaze with its brown reactive dots gives the sand-colored porcelain Arena its modern character and conveys the reference to natural and healthy urban shapes.

Tierra - in High Temperature Porcelain

The Tierra earthen-brown glaze dazzled with reactive Metallica effects imparts the deeply feeling of nature to a durable modern hotelware.

Carbon - in High Temperature Porcelain

The comination of the gray glaze with reactive Metallica suggests the professional tableware a feeling of stimulating compliance while showing style and trend.

Moreno - in High Alumina Porcelain

In white and metallic brown.

Fine Dining - in High Alumina Porcelain

The rimless plates line Fine Dining stand out by soft, slow rising edges and are modelled after a square. The rounded, flowing corners emphasize the special symbiosis of round and angular. In the Restaurant-Service, the rising shape ensures a secure grip and easy serving on the guest. The plates are easier to serve than many other plate shapes having a wide rim.

Harmony - in High Alumina Porcelain

Simple in appearance but also noble and graceful. Strong in price, because despite their flawless quality, the price of this plates is favorable. Form and design underline the focus on the food presentation. The functionality offers their ideal dimensions.

Karina - in High Alumina Porcelain

Originally designed as a system-compatible serving plate for public catering, the combination of simplicity and function is now as well popular in private households as in the gastronomy. This plate series is part of the range of Holst Porzellan/Germany for already more than 40 years.


Skagen - in High Alumina Porcelain

The series Skagen combines High-Quality Alumina Porcelain with puristic design in bicolor white and noble grey. This line is especially dedicated to the state-of-the-art and modern kitchen and its demand for high multi-function in the smallest of spaces. The shape of Skagen is developed by following the strong Scandinavian Design Avant-Garde of the 1950s.

Style - in High Alumina Porcelain

In the series Style, Design and Function match together. High-quality alumina porcelain, isostatic pressed and produced in a double firing process, combines the noble, thin porcelain with the resistance of robust professional tableware. The graceful fineness of the plate underlines a delicate and refined inner bridge, which highlights the mirror to an impressive serving surface.

Vital Level - in High Alumina Porcelain

The shape of the plates gives the porcelain an extremely effective stacking capability combined with a small space requirement at the mis en place. The popularity of this durable gastronomy dishes extends from garni to trendy restaurant, from banquet to buffet. The huge variety of plates and the ability to combine with all cup and saucer models makes Vital Level to a multifunctional all-round series.

Mondial - in High Alumina Porcelain

Basically, all items of the Holst Porzellan/Germany assortment can be combined. In this category we show you accessories and universally applicable accessories in our High Alumina Porcelain Collection.

Lubin - in Alumina Porcelain

Named after the former residence-city of the Duchy of Lueben - today's Lubin - is created the swinging wing relief after the architectural model of the Cuprum Arena of Powiat Lubinski, which is located about 240 km north of Lubiana as one of the most modern buildings in Poland.

Paris - in Alumina Porcelain

The fine series Paris is characterized by the elegant and filigree relief. Paris is not a heavy, massive hotel porcelain, but rather a professional tableware suggesting a feeling like at home. This series expands the segment of professional tableware for hotels, restaurants and catering within the range of Holst Porzellan/Germany. Despite the thin character, the Paris series is made of high-quality feldspar porcelain, which is more robust than ordinary household porcelain.

Wood Design - in Alumina Porcelain

Following the actual trend of sustainability, nature-related materials and an urban design Holst has redefined "Porcelain". After more than a year of development we have succeeded in developing a porcelain decal that corresponds to the look and feel of real wood, while being 100% cut-resistant, dishwasher-safe, microwave-safe and absoloutly and 100% hygienic. We are the inventors of a new generation of young and modern tableware which is made to be used professionally in the hotel, restaurant and catering business.

Slate Design - in High Temperature Porcelain

State-of-the-art hosts are always looking for innovations, new materials and special shapes for serving their dishes. Currently natural stones like slate and basalt are the latest trend in presenting and serving all kind of dishes in a unique way.

Event Ware - in High Temperature Porcelain

On this page we show you special items that deserve a special mention. Ideal for all football events (World Cup, European Championship, National leagues) we have developed a serving plate in football field design. These are suitable for serving finger food and snacks during public viewing.
---
High Alumina Porcelain
by Holst Porzellan/Germany
Germany's Holst Porzellan is a leading star of German porcelain industry, has been persistent and committed for many years, using the world's top German porcelain technology to break the deadlock in the porcelain tableware industry throughout the hotel, restaurant, catering (HoReCa) industry and succeed in Germany and throughout Europe. Sincerity hopes to share achievements with Asian peers and seek common profits and extra business. We are writing to you (the industry leader), and we hope to have the opportunity to meet and seek cooperation on our high alumina porcelain.

Conventional porcelain tableware in the HoReCa industry is commonly easy to break and chip. It will rupture when the temperature difference is large. The glazed surface has insufficient anti-wear strength, and it is heavy and difficult to transfer. These inconveniences have not been solved in the past hundreds of years, which has hindered the wider use of porcelain tableware in the HoReCa industry.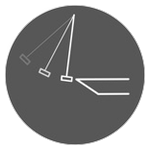 40 % higher impact resistance
d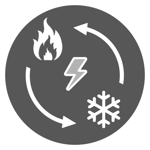 temperature shock resistance
from +215°C to +15°C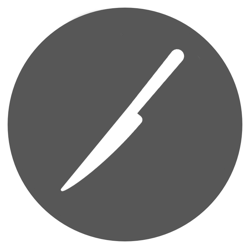 resistance to abrasion
of up to 500gms
---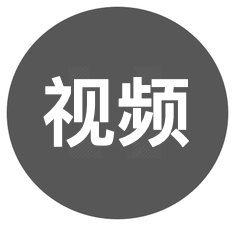 ---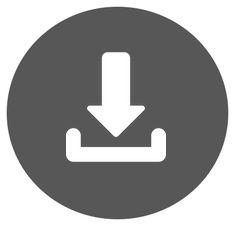 Downloads
---
About Holst Porzellan/Germany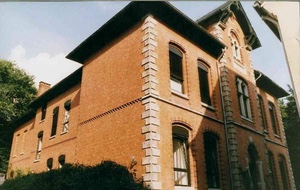 The Brand
Since 1928 our name is closely linked with porcelain and tableware. Between 1955 and 1970 our products were mainly branded Bavaria Germany and later Winterling, Schwarzenbach, Kirchenlamitz, Röslau, Marktleuthen and Eschenbach Porcelain. Since 1998 our products are now branded "Holst Porzellan/Germany under the slogan "Simple & Strong".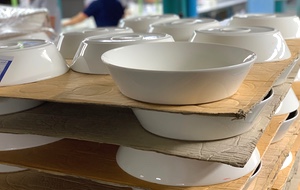 Production
There are many different ways of manufacturing porcelain. Some items are produced by rolling, some by casting, some by rotating and others by pressing. All methods can be realized by traditional handcrafts as well as by semi- or fully automatic machines. However, there is no factory that is capable of providing al different production methods equally efficiently and in different quality levels.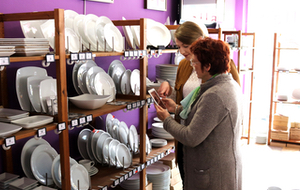 Distribution & Cooperation
The Structure of distribution of Holst Porzellan is based on collaborations with resellers. As a medium-sized business we rely on fair and long-term business relationships. Therefore, it goes without saying that we support our resellers to the best or our knowledge by providing helpful services such as imparting product knowledge and detailed material science or providing innovative merchandising and of course prices in line with market requirements.
---
---
Sole Dustributors
Shenzhen - China

Ming Fai Group
Ming Fai Ind`l Estate,
10 Nijiukeng Road, Bainikeng, Pinghu
Longguan, Shenzhen.
Tel: (86755) 2880 2288
Fax: (86755) 8466 2990 7
E-mail:
marketing@mingfaigroup.com
Web-Site:
www.mingfaigroup.com
Bejing - China

Ming Fai Group
Room 910-912, Go High Langfeng
Business Center, NO.98, South Road
of the 3rd Ring East, Chaoyang
District, Bejing.
Tel: (8610) 8409 4748
Fax: (8610) 8409 4950
E-mail:
bj@mingfaigroup.com
Web-Site:
www.mingfaigroup.com
Wuhan - China

Ming Fai Group
Rm 603, Block B, Bldg 1, Advanced
Business Park, 37 Nanniwan St. 2,
Gutia Rd, Qiaokou District, Wuhan.
TTel: (8627) 8331 3106
Fax: (8627) 8331 3102
E-mail:
wh@mingfaigroup.com
Web-Site:
www.mingfaigroup.com
Chongqing - China

Ming Fai Group
13-4, Industrial Building, 1
Honghuang Road, Jiangbei District,
Chongqing
Tel: (8623) 8606 1288
Fax: (8623) 8688 8266
E-mail:
cq@mingfaigroup.com
Web-Site:
www.mingfaigroup.com